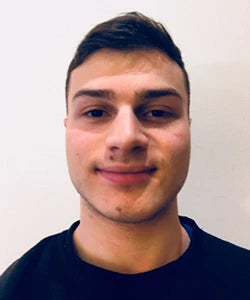 Nasr Issa
Remedial Massage Professional
Nasr Issa is a young and bright Remedial Massage therapist. Nasr is a very passionate and energetic practitioner who always has his client's best interests at hand. Having graduated from Victoria University, Nasr has gained the knowledge and understanding from experienced Remedial Massage trainers, Myotherapists and Osteopaths.
Nasr has a specific interest in trigger point therapy, deep tissue massage & hypertonic muscle release specialising in neck, shoulder and lower back for any particular dysfunction.
On that note Nasr is furthering his education by studying a bachelors degree in osteopathy at VU, which he intends to implement his increased knowledge in his treatments and assessments.
Nasr aims to incorporate his knowledge of musculoskeletal conditions to his clients to give them a better understanding of the treatment to receive the best possible outcome for his clients.
What is Remedial Massage?
Remedial massage is used to locate and repair damaged areas of the body and speed up the body's own healing processes. The pressure applied in this healing treatment can either be strong and deep or gentle and shallow, depending on the problem.
Problems with the muscles can trigger or radiate pain to other parts of the body. Remedial massage aims to trace the original reason for the pain tackling both the cause of the problem and the symptoms.
Benefits of remedial massage
Remedial massage can stimulate the blood supply, make joints more mobile, and help to repair damaged tissues. The therapist will aim to balance the length, tone and tension of muscles and tendons, which restores the correct position of the bones, increases blood flow and helps heal injuries.
Easing and stabilising the muscles can improve problems such as headaches, abdominal pain, low back pain and sciatic pain.