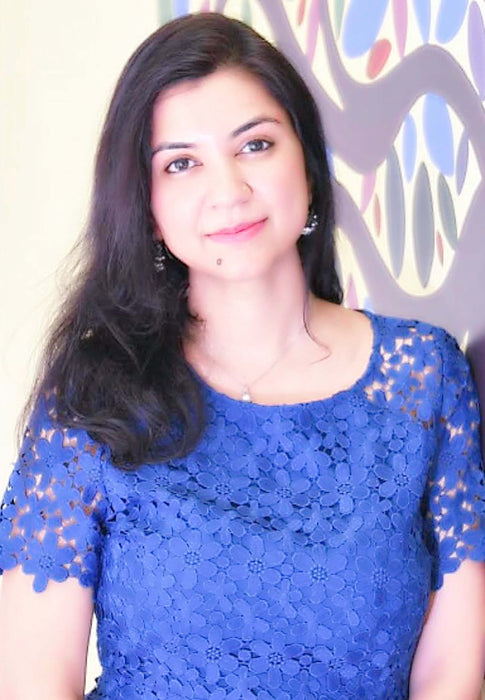 Dr Rani Samant
Doctor of Ayurvedic Medicine
Founder Ayurvedian

Ayurvedic Practitioner & Natural Fertility Management Educator
Panchakarma (Natural Detox) consultations
Rani first became fascinated with Ayurveda at the age of 18. She went on to complete a 6-year bachelor's course in Ayurvedic Medicine and Surgery (B.A.M.S) from Pune, India. Her curious mind and natural passion for Ayurveda is the reason she chose to serve an internship at M.A. Podar Govt. hospital, Worli, Mumbai. This happens to be one of the largest government funded research-based public hospitals with multiple specialties.
Throughout her Ayurvedic medicine training in India, Ms Samant played her part as an active participant in the effective organisation of a Health Camp for the elderly, to assist them in maintaining healthy, active lifestyles through Ayurveda and Yoga. She went on to conduct several health and welfare camps for women and children, focusing on a healthy diet and lifestyle.
Ms Samant relocated to Australia in 2003, and has been practicing and spreading her in-depth knowledge of Ayurveda ever since. She spent time working as an Ayurvedic practitioner and lecturer at various Yoga and Meditation Institutes in Australia. In addition, she has also worked as a guest lecturer throughout Naturopathic universities in Australia.
Ms Samant's love for physiology and patient care has remained constant throughout her years. She possesses a keen mind with a continuous craving to understand how the human body works, both when at ease and going through a time of disease. It is for this reason that she chose to further her training in Australia, completing her Masters in Medical Radiations (Nuclear Medicine) at Monash University, Melbourne.
During her training, she was granted the opportunity to work at several research-based hospitals, including St. Vincent Public Hospital, Austin Hospital and Peter MacCallum Cancer Centre. She additionally gained further work experience as a nuclear medicine scientist at Royal Brisbane and the Women's Hospital (RBWH). This is a quaternary and tertiary referring hospital, participating in world-leading research and education in the pursuit of excellence when it comes to specialised care to deliver the most desirable patient outcomes possible.